"CBT Its the beginning of something wonderful.. Freedom!"
Pictures of some of our "workforce"!
Pass Bike provides new 2018 Keeway Motorcycles and 2015 Sinnis Scooters for its Students training. CBT is Compulsory Basic Training, its the start of your riding career!
Student Comment: "Its just like a big bike!"
Keeway have been producing high quality motorcycles and scooters since 1990. The Keeway RKS has a responsive 125cc engine known for its reliability and performance after powering the winning 125cc class bike in the 2011 Mongol Rally. Featuring a "big motorcycle" feel with a rev counter, gear change indicator, upright riding position, fuel injection, combined and powerful disk brakes, Comfortable, light and accurate steering complete this excellent learner machine.
Student Comment: "I'm amazed by how light the scooters are!"
Weighing less than 70kg (six stone) the Sinnis Flair provides a smooth easy to handle ride aided by the automatic transmission and easy maneuverability.
For the latest News & Reviews:

Pass Bike presents
Low cost insurance from: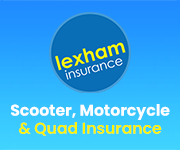 Work for the Fire, Police or Ambulance Services? Enjoy discounted rates on all our courses!
For more details email your inquiry to info@passbike.co.uk
Or Call 01702 619423
Check out our face book page for our latest offers!